The need for clean trucking cannot be overstated. We know that nationwide medium- and heavy-duty (MHD) vehicles account for only 10% of total vehicle registrations, but contribute 26% of the sector's carbon emissions, and 45% of total Nitrous Oxide (NOx) pollution. Moreover, historically disadvantaged communities face the brunt of this pollution due to being collocated near interstate corridors and freight centers.
So, what can Utah do to start to tackle this necessary, but highly polluting, industry? The answer is simple: Utah should adopt an Advanced Clean Trucks rule.
What is the Advanced Clean Trucks Rule?
The Advanced Clean Trucks rule requires manufactures of Class 2b-8 vehicles to meet certain in-state new sales targets. For example, if the rule went into effect in 2025 in Utah, 7-11% of all MHD vehicles sales must be electric. (If you are familiar with the "ZEV-standard", the ACT rule is similar, but looks only at Class 2b vehicles and above). Importantly, consumers are not required to purchase an electric vehicle if they do not wish. In other words, the rule only applies to manufacturers.
If Utah were to adopt the rule, by 2045 only 35% of the fleet would be electric. This is a necessary, albeit incremental, approach to ensure model availability in the near future. Without this rule, Utah risks facing the same issue it does with passenger EVs, namely that most models are only available out of state. Adopting this rule ensures that companies committed to making the switch can have access to the necessary vehicles. Accordingly, adopting an Advanced Clean Truck rule in Utah would preserve consumer choice, not limit it.
A Process Not an Event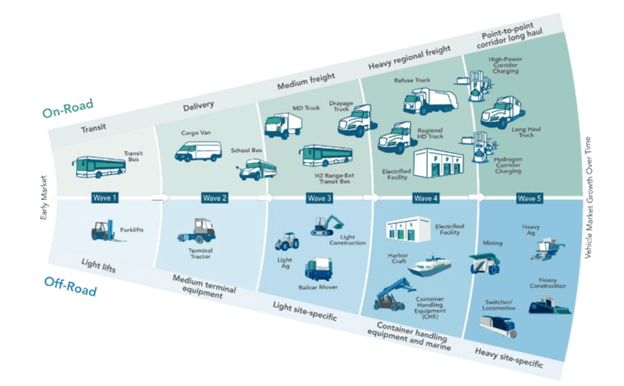 (breakout quote block "Right now 78% of Utah's MHD fleet falls within Classes 2b and 3 which means there are plenty of opportunities to electrify these lower weight classes today.") Source Atlas EV Hub.
The Advanced Clean Trucks rule only requires a certain percentage of new sales to be electric each year. Moreover, manufacturers can choose to comply by selling more of a certain class of vehicle than others. This means the easiest to electrify use cases can be implemented now while the technology for the difficult to electrify use cases, think mining and agriculture, can develop.
Price Comparison & Model Availability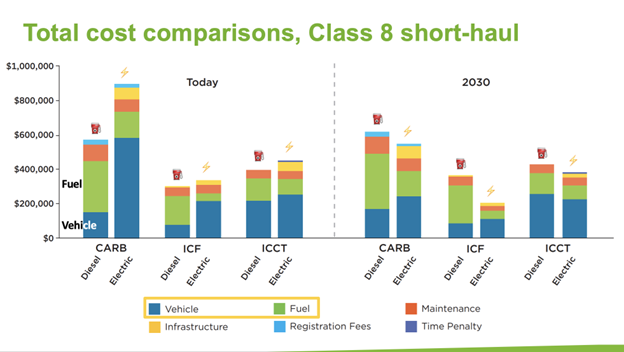 As of now, electric MHD vehicles are slightly more expensive to purchase than their diesel counterparts. However, throughout the lifetime of the vehicle you can save on fuel and maintenance costs. We know that keeping costs down is important, so Utah Clean Energy and a host of other entities are advocating for increased incentives to help offset these costs. In addition, the Department of Air Quality is currently coming up with a plan to reduce diesel emissions and develop financial incentives to cover the cost differences.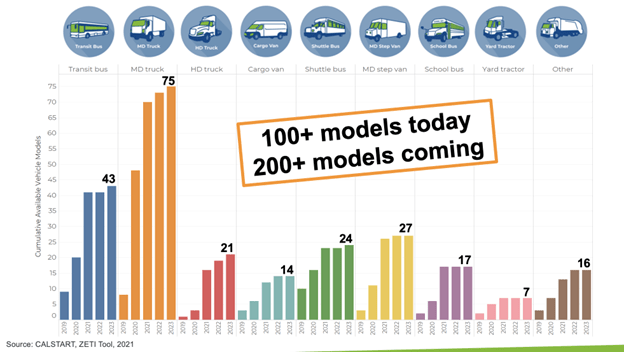 With that said, a wide variety of electric MHD vehicles that can serve various use cases is currently available including: short-haul trucking, school and transit buses, garbage trucks etc.
* * *
Adopting the Advanced Clean Trucks rule is straightforward pathway to reduce MHD vehicle emissions, ensure model availability and preserve consumer choice as we switch from diesel to electric vehicles.