Jared and Mindy Campbell, to put it simply, are trailblazing climate ambassadors. The team at Utah Clean Energy has had the joy of knowing the Campbells for about ten years now, and for ten years, they have inspired us.
The Campbells came across our radar when they completed their first "net-positive" home in Salt Lake City, complete with passive solar, ultra-energy efficient design and electric vehicle charging. They used their home as an educational opportunity to teach people how they too could build and retrofit homes to be ultra-energy efficient and renewable energy powered. Their story made a significant impact and got many people (including builders and developers) thinking about building for energy efficiency.
With a family move to Park City, the Campbells decided to take on a new challenge by retrofitting an existing home, built in the 90s to make it too net-zero! The Campbells dove in with a deep energy retrofit which involved removal of the entire exterior of the home (all walls and roof), air sealing with incredible detail, wrapping the home in a complete external blanket of rigid insulation, swapping out for high performance windows/doors, and adding a large (11.2kW) solar array. 
The home is mostly complete now and they are beginning to measure the energy consumption/production.  They are pleased with the results so far and look forward to sharing data, decisions, and results in hopes of motivating homeowners and builders to consider energy upgrades to existing homes.  "We're excited with the idea of creating a recipe for net-positive retrofits. We hope a bigger impact can be made through retrofits versus full ground-up builds," states Jared Campbell.
Climbing Up For Clean Air
Jared and Mindy are accomplished endurance athletes, so it's no surprise that the next trick up their sleeve was creating the Running Up for Air and Climbing Up for Air endurance events dedicated to raising awareness and funds for air quality. Over the years the endurance races have grown and expanded to Salt Lake City, Ogden and beyond! Hundreds of runners and climbers participate in the challenges, raising money and expanding awareness for clean air.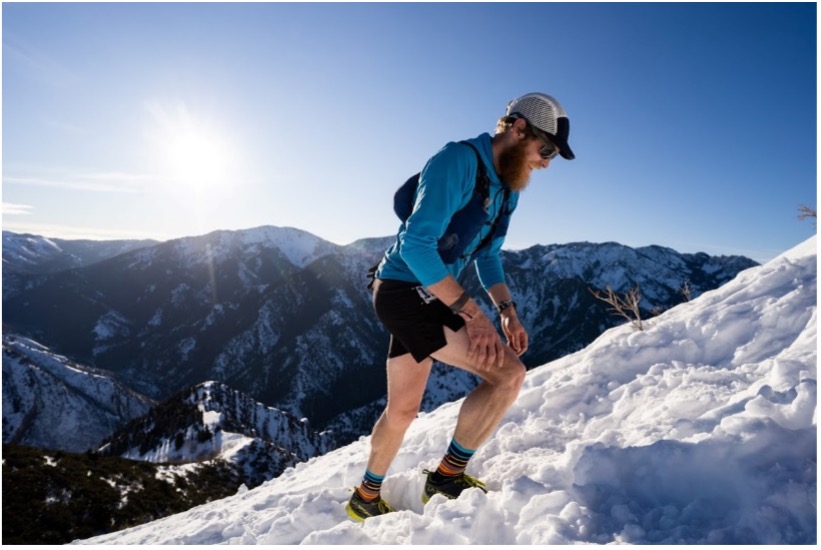 Last year, Up for Air Series chose Utah Clean Energy as one of the nonprofits that the events would support, generously donating over $20,000 to Utah Clean Energy's climate and air quality programs. It was an incredible contribution unlike any other, and we remain humbled by the hundreds of people that participated in these one-of-a-kind events for air quality.
Sadly, with the onset of the COVID 19 pandemic, the Campbells and their fellow organizers had to make a tough call and canceled the Up for Air Series for 2021. It was the right decision to keep communities safe, and we commend all the organizers for their work. 
We may not be climbing mountains this season for air quality, but we can still work together to bring awareness and create healthier air for all. We hope you will consider donating today for cleaner air and a healthy climate.